Red Dead Redemption 2 hits Xbox One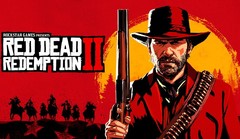 The creators of Grand Theft Auto V, Rockstar Games, are back with the second game in the Red Dead Redemption series. Red Dead Redemption 2 comes with access to Red Dead Online, and those who download it from the Microsoft Store by October 29 will get pre-order bonuses such as The War Horse, The Outlaw Survival Kit, and more.
If your Xbox One has been catching dust lately, you definitely need to fire it up and order the new Red Dead Redemption game by October 29 — if you think that this title would rock your socks off and you also enjoy some pre-order bonuses, of course. The creators of Grand Theft Auto V, namely Rockstar Games, are now back with Red Dead Redemption 2.
The new title is available worldwide and the pre-order bonuses that can be obtained with an early order of this "epic tale of life in America at the dawn of the modern age" are the following: a bonus cash for Story Mode, The Outlaw Survival Kit, and The War Horse.
The story unfolds in America, in 1899, and involves Arthur Morgan and the Van der Linde gang, who are forced to flee after a robbery goes wrong. The player (Arthur) must rob, steal, and fight his way and choose between his dreams and the loyalty he owns to the gang who raised him. Decisions, decisions...
Red Dead Redemption 2 is available in 4K Ultra HD on the Xbox One X, but this mode is not compatible with the Xbox One and Xbox One S. The digital edition of the game has a price tag of US$59.99, but those who want a physical copy of the disc must pay US$20 more. Unfortunately, a PC version is not expected to show up anytime soon.