OnePlus delays the Android Pie update for the 3 and 5 series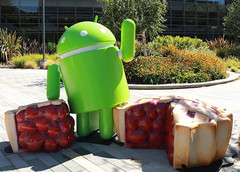 While the reason is — and will probably remain — unknown, it has been officially confirmed that the Android Pie update for the OnePlus 5 and OnePlus 3 handsets will not arrive as soon as expected. Although an official launch date has not been revealed, the aforementioned smartphones will probably receive the update by the end of the year.
OnePlus 5/5T and OnePlus 3/3T owners who were waiting to get the Android Pie update shortly after the Chinese company updated the OnePlus 6 with the latest major release of Google's mobile operating system will surely not like this, but Pete Lau has just announced that the new software needs some extra time to be ready.
Unfortunately, the founder and CEO of OnePlus did not mention an accurate date of release for the Android 9.0 Pie update for the two aforementioned smartphone series. However, he assured those interested that everything remains as promised, so the OnePlus 5 and OnePlus 3 series will get Android Pie for sure.
In addition to the above, Pete Lau also confirmed that the upcoming OnePlus 6T will come with Android 9.0 Pie out of the box. Obviously, this is not stock Android, but a version with the OxygenOS skin on top.
The Android Pie-based update for the OnePlus 6 has recently been released with a rather long list of new features and improvements that includes improved adaptive battery functions, better gesture-based navigation, and more. The OnePlus 5 and OnePlus 3 series will surely get about the same improvements, including Game Mode 3.0, but there is only one big question that needs to be answered: when will they get the update?