Android Pie now natively supports XBox One controllers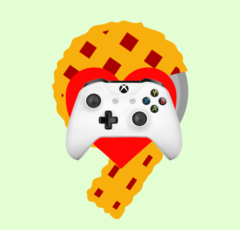 While users have been able to connect an XBox One controller to their Android device for a few years, the process has always been a bit buggy. A Google developer announced yesterday that the bug should be fixed in Android 9.0 Pie, which will have native support for XBox One controllers.
Smartphone gaming has been popular since the first iteration of the iPhone, but we've seen a recent push in complex smartphone games that more closely resemble titles typically seen on PC or consoles. We're also seeing an increase in PC and console game ports that closely mirror their non-pocketable counterparts, such as the iOS and Android ports of PUBG and Fortnite. The Android versions of these games might be a little easier to play on Android 9.0 Pie thanks to new support for XBox One controllers.
While connecting an XBox controller to an Android device is nothing new (the controllers have had Bluetooth support for years now), the process has always been a bit buggy. Some games could never get button mapping right, while others would have severe connection problems. Of course, there's no shortage of Bluetooth controllers available, and manufacturers like SteelSeries have enjoyed a good reputation when it comes to Android-centric game controllers.
But those that already own an XBox One with a Bluetooth-enabled controller won't have to purchase a separate controller for their Android device, so long as it gets the update to Pie. Google's development team, which has been working on a fix since August 2016, posted yesterday that the bug shouldn't plague Android Pie. Native support for the XBox One controller just might give you the edge you need to win that next round of Fortnite. Of course, you could just "git gud."