Nvidia is forcing AIB partners into RTX 2000-series contracted shipments, despite GTX 1000-series overstock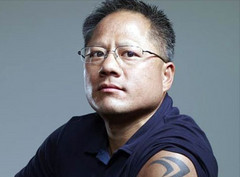 When prices for the GTX 1000-series started slipping under MSRP this July, many Nvidia AIB partners and online retailers reported considerable overstocks on Pascal cards, mostly due to the crypto market debacle that started back in April.
Nvidia itself tried to delay the launch of the RTX 2000-series so that the market could absorb the surplus of GTX 1000 cards, but, even with prices falling well below MSRP and special offers, most gamers considered that it would be wise to wait and see how things turn out with the greatly anticipated new RTX 2000- series. Now, Digitimes reports that Nvidia is up to some shady business, as AIB partners are forced into accepting contracted shipments for the new generation of GPUs, even though partners like Asus, MSI and Gigabyte are still sitting on thick stocks.

The pascal shipment contracts allowed Nvidia to get slightly higher revenues for the second fiscal quarter, despite the lower projections made amid the crypto market decline that triggered a drastically decreased demand for GPUs.

Digitimes sources claim that Nvidia now commands more than 70% of the global discrete GPU market, which allows the green team to resort to price bargaining strategies when dealing with its AIB partners. Thus, more than 10 such partners are now forced to sign shipment contracts in order to be the first to release the new custom RTX 2000-series cards on the market.

According to TechSpot, this will have good and bad repercussions. Good in the sense that gamers will be able to get GTX 1080 / 1080 Ti cards for a fraction of their MSRP, but bad because AMD's market share will sink even further, and if the red team does not come up with a strong answer in the form of the upcoming Navi, the company may be in trouble. Not to mention that Intel is willing to soon step into the discrete GPU arena, as well.
I first stepped into the wondrous IT&C world when I was around seven years old. I was instantly fascinated by computerized graphics, whether they were from games or 3D applications like 3D Max. I'm also an avid reader of science fiction, an astrophysics aficionado, and a crypto geek. I started writing PC-related articles for Softpedia and a few blogs back in 2006. I joined the Notebookcheck team in the summer of 2017 and am currently a senior tech writer mostly covering processor, GPU, and laptop news.