OPPO trademarks its own in-house mobile chipset in Europe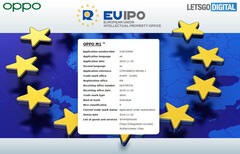 OPPO may have an equivalent to Samsung's Exynos SoC line in the works. This is in line with a new report that the OEM has registered the name M1 in relation to this product category with the European Union Intellectual Property Office (EUIPO). This hardware could thus join or even replace Qualcomm silicon in future phones from this company.
OPPO is now linked to at least 1 own in-house mobile processor. According to a new trademarking application reportedly filed with the EUIPO, this silicon is to be called the M1 SoC, and may be intended for future smartphones from this OEM.
It will hardly be the first electronics company to go into such hardware categories, of course. Samsung has maintained its own Exynos series of chipsets for years now, and integrate them into its own Galaxy lines of smartphones. In addition, Huawei also makes its own Kirin processors through its dedicated HiSilicon division for the same purpose.
Furthermore, Xiaomi has also been linked to its own in-house mobile platform. Known as the Surge S1, it was released in 2017, but has yet to see any further generations since. In addition, this OEM has its own integrated-circuit-focused subsidiary, Songguo Electronics, which produces chipsets for applications such as IoT and AI.
These companies have taken chip-making upon themselves so as to be less reliant on giant operations such as Qualcomm, and presumably to exert greater control over how these components interact with the rest of their hardware. Now, it appears OPPO may be working on its M1 mobile SoC for the same ends.