Microsoft is now thought to have a Stadia Founder's Edition-killer in the works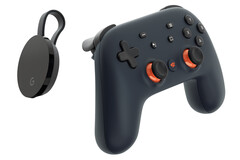 A tech blogger has posted a new video citing rumors that Microsoft is working on hardware for its xCloud platform. This console would apparently work with existing Xbox controllers, but also act as a competitor for Google's own starter pack for Stadia. As this putative box could cost as little as US$60, it would also undercut the "Founder's Edition".
Microsoft may be preparing some hardware for its upcoming xCloud platform after all. This, at least, is the essence of a new YouTube video posted by the Thurrott.com contributor Brad Sams. He claims to have heard from the relevant community that the Redmond company is working on an answer to Google Stadia Founder's Edition after all.
Stadia is Google's own competitor for Microsoft's relatively convincing cloud gaming system. Its inaugural subscription services are to be offered in conjunction with the so-called Founder's Edition, which in practice is a Chromecast 4K and a new kind of wireless controller.
Sams' sources now tell him that Microsoft is preparing a competitor for it. It may be a more console-like product; however, it is also allegedly not Lockhart, as some may expect. In fact, the blogger also asserted that this project, once thought to launch alongside Scarlett, "is out of the way".
It is also now projected that this new "cloud Xbox" could cost as little as US$60, in addition to up to $20 for controllers should the consumer lack these for whatever reason. As Stadia Founder's Edition is now up for pre-order at $129, this could be a winning move in terms of the gateway to cloud gaming in the near future.