MSI laptop with Core i9-9880H outperforms Asus laptop with the exact same processor by 25 percent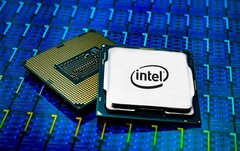 If you're in the market for a Core i9 laptop, you may want to skip the Asus Strix Scar III G531GW for the larger MSI GE75 9SG in order to get the most of what the Core i9-9880H can offer. The same CPU in the MSI is able to maintain faster clock rates for longer for a not insignificant performance advantage.
The Intel 9th gen Core i9-9880H is a huge improvement over the widely panned 8th gen Core i9-8950HK. The chipmaker added two more physical cores to its mobile 9th gen Core i9 series for a more noticeable performance boost over the hexa-core Core i7-8750H or i7-9750H. Unfortunately, not all laptops equipped with the Core i9-9880H are created equal as we've already spotted a wide discrepancy just based on the few Core i9-9880H laptops we've tested thus far.
When looking closely at the 17.3-inch MSI GE75 9SG and 15.6-inch Asus Strix Scar III G531GW each equipped with the same Core i9-9880H CPU, the processor in the GE75 outscores the Asus by 35 percent in CineBench R15 Multi-Thread. We always expect to see minor performance gaps between laptops from different OEMs, but to observe a 25 percent difference from the same processor is upsetting especially to those who want the full performance potential of the Core i9-9880H.
To confirm that the wide CPU performance difference between the MSI and Asus isn't a fluke, we ran CineBench R15 Multi-Thread in a loop on High Performance mode to account for any potential throttling issues on each laptop. The MSI is able to maintain a ~25 percent lead over the Asus even after 50 CineBench loops as shown by our comparison graph below. In other words, the MSI is able to maintain faster Turbo Boost clock rates for longer than the Asus when under very high CPU stress.
This isn't to say that the Asus G531GW is a poor gaming laptop. Nonetheless, users who are interested in the Asus may want to save themselves a few hundred dollars and go with the Core i7 SKU instead.
MSI P65 Creator 9SF-657
GeForce RTX 2070 Max-Q, i9-9880H, 2x Samsung SSD PM981 MZVLB512HAJQ (RAID 0); CPU Multi 64Bit:
Ø1439 (1417.84-1545.36)
Asus Strix Scar III G531GW
GeForce RTX 2070 Mobile, i9-9880H, Intel SSD 660p 1TB SSDPEKNW010T8; CPU Multi 64Bit:
Ø1267 (1239.62-1311.65)
MSI GE75 9SG
GeForce RTX 2080 Mobile, i9-9880H, Samsung SSD PM981 MZVLB1T0HALR; CPU Multi 64Bit:
Ø1619 (1602.44-1728.31)