Facebook continues its gaming quest with acquisition of PlayGiga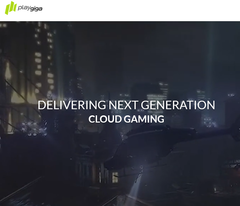 Facebook announced today that it has acquired cloud gaming startup PlayGiga. The startup, which is based in Madrid, has experience working with telecoms to build gaming-as-a-service platforms that rely on 5G networks. This is yet another step in Facebook's journey of snatching up gaming-oriented companies.
Facebook has long been a dominant force in the world of social media, but over the past few years, it has started to branch out into new ventures. One of those is gaming, and the company's latest purchase will further its journey into that market. Facebook confirmed the acquisition of Madrid-based cloud gaming startup PlayGiga today.
Facebook will purchase PlayGiga for about US $78 million, or €70 million. PlayGiga, which was founded in 2013, has worked with telecom companies recently to build game streaming platforms that can fully utilize 5G. PlayGiga has also worked with telecoms to develop gaming-as-a-service platforms that rely on budding 5G networks for faster connection speeds.
Facebook acquired Oculus in 2014 for $2 billion and subsequently hit the VR market hard. The social media giant recently released new versions of Oculus' VR headsets, the Oculus Rift S and Oculus Quest. Facebook also acquired Beat Games, the developer behind the popular VR hit Beat Saber, last month.
What do you think? Is Facebook poised to become a cloud gaming competitor in the same vein as Google, or will this acquisition eventually fizzle to nothing? Let us know in the comments.