Sony WH-1000XM4: Mediatek based and a June 2020 release for Sony's next wireless noise-cancelling headphones?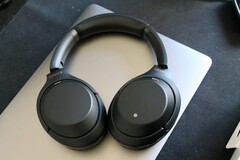 Have you been undecided about which pair of wireless noise-cancelling headphones to buy this Christmas? While the Bose Noise Cancelling Headphones 700 and the Sony WH-1000XM3 are currently some of the most options on the market, it appears that Sony has another top-tier pair of WH-1000XM headphones in the works. The WH-1000XM4 are expected to arrive at CES 2020, although we would not rule out a June 2020 release date yet, either.
The WH-1000XM series is due a refresh, with Sony releasing the third-generation model over a year ago. In the preceding three years, we have seen the MDR-1000X, the WH-1000XM2 and WH-1000XM3 all arrive in either August or September, so the absence of the WH-1000XM4 at IFA 2019 left some people disappointed. However, it now seems that Sony has pushed the release of the WH-1000XM4 until next year.
The WH-1000XM4 has now appeared at the FCC though, as intially spotted by The Walkman Blog. While the FCC listing currently gives little away about the device, The Walkman Blog has gleaned that the headphones may run on a MediaTek chip, the evidence for which it has detailed in a blog post. This would mean that the headphones would not support Qualcomm's aptX or aptX HD codecs, which would be a step back from the WH-1000XM2 and WH-1000XM3.
The consensus is that Sony may announce the WH-1000XM4 at CES 2020 on January 7, although there is no evidence to support this. The only reference to a release date in the FCC documentation is in a "Request for Short-Term Confidentiality" letter, dated November 18, 2019. The letter binds the FCC to withhold the publication of the user manual, along with external, internal and test setup photos until June 1, 2020.
It is worth noting that Sony unveiled the WH-1000XM3 just one day before the expiration of its confidentiality agreement with the FCC, although Sony could release the WH-1000XM4 whenever it likes. Hence, do not take June 1, 2020, as a fixed release date, but do not build your hopes up for CES next month, either.