Buckets of salt required: Alleged PlayStation 5 spec leak mentions 3.2 GHz Zen 2 CPU and 1.8 GHz/12.9 TF Navi GPU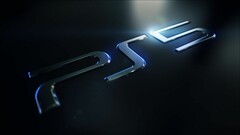 A new purported leak about the PlayStation 5 has offered up some more detailed information about the key components. Sony already announced that the next-generation console will feature an AMD APU with a 7nm Zen 2 CPU and Navi GPU. But a new leaker claims to have specific clock rates that were apparently obtained from a more recent Sony meeting.
To avoid being irresponsible with this new "leaked" information, it's important to prepare those buckets of salt before digesting the following report. The PlayStation 5 is one of the hottest subjects around in the tech/gaming world at the moment and there are leaks and rumors flying about all over the place. However, it is still interesting to see what people believe the PS5 will be able to manage, even if it's simply for the sake of speculation.
We recently reported on how Sony had officially revealed the PS5 and some of its details, but the company remained mum about many of the specifics. A few weeks ago, an alleged game developer shared numerous specifications about the heralded console, and now we have a new supposed leaker sharing even more juicy tidbits. The latest details from a recent "Sony meeting" are listed below, and they are compared with the leak from early April where applicable:
7nm custom AMD Zen CPU – eight cores and a clock rate of 3.2 GHz
Custom AMD Navi GPU – 1.8 GHz, 56 compute units, 12.9 teraflops of power (previous leak: 14 TF)
Ray-tracing capability (hardware-based)
24 GB RAM
Custom embedded SSD paired with an HDD
No mention of PSVR 2 (previous leak said it would be introduced)
Backwards compatible but only natively with PlayStation 4 – PS3 compatibility as part of PS Now
So there are some new clock rates for the CPU and GPU, an apparent slight reduction in graphics compute performance, the total of compute units, and the PSVR 2 might be out of the window. Unfortunately, the source on Reddit only offered an image of a large Sony meeting room and a picture of a lobby where the "NY" part of "SONY" is just visible in the background as evidence (see below). Time to make some saltcastles.