Back Stage demo highlights graphics tech that could find its way into the PlayStation 5 or Xbox Project Scarlett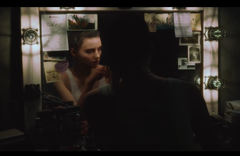 A demonstration video created by Luminous Productions has shown the incredible level of graphics quality that could be wielded by next-gen consoles like the PlayStation 5 and Xbox Project Scarlett. Although the Back Stage clip was designed with Nvidia's GeForce RTX 2080 Ti, the ray-tracing capability on show is something AMD should be providing for the upcoming gaming devices.
Working For Notebookcheck
Are you a techie who knows how to write? Then join our Team! Especially English native speakers welcome!
Currently wanted:
News and Editorial Editor - Details here

Luminous Studio is the game engine used by Square Enix on the smash-hit title Final Fantasy XV. The visuals for that game were highly praised, and it is believed the same engine is being currently used in the development of a future triple-A game. To show off the incredible graphics tech the engine is capable of, Luminous Productions has released the Back Stage demo, which relies heavily on lighting effects provided by the ray-tracing abilities of the Nvidia GeForce RTX 2080 Ti.
Some commentators believe the Back Stage demo offers a handy glimpse at what games on the PS5 and Xbox Two could look like, especially ones created with the Luminous Studio game engine, which more than likely would include Final Fantasy XVI. Although it's already been established that AMD will be providing the Navi-based custom GPUs for the forthcoming consoles, ray-tracing technology will still be included as part of the respective packages.
Back Stage is a beautiful demonstration of where graphics tech currently is and how ray tracing will likely become even more integral to the visual development of games in the future, especially those of a similar ilk to the Final Fantasy action RPGs. In the clip below, the lifelike model peers into a mirror before she sheds a solitary tear and then breathes onto the glass so she can draw the Luminous logo – it's an impressive representation of the graphics power and ray-tracing technology that could be enjoyed by future PS5 and Xbox Two owners.