Apple Arcade adds 5 more games to iOS, now boasts 80 titles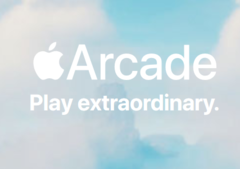 Apple's Arcade game subscription service welcomed 5 new titles to iOS and tvOS and 2 new titles to macOS this week. The new games bring the total number of games available in Apple Arcade to 80 for iOS and tvOS and 61 for macOS, steadily fulfilling Apple's promise of 100 games available in the service.
It's been less than a month since its release, but Apple Arcade is steadily growing. This week, the subscription service added 5 more games for iPhone, iPad, and Apple TV, as well as 2 more titles for macOS.
The 5 titles released for iPhone, iPad, and Apple TV include INMOST (a retro-styled puzzle platformer), Mind Symphony (a shoot-em-up with a focus on fast-paced or peaceful rhythms), Stela (a story-driven platformer), ShockRods (an arena shooter built around vehicular combat), and Decoherence (a strategy game with robots). The 2 macOS games are Pilgrims (an adventure game) and Shantae and the Seven Stars (an adventure platformer starring a genie).
Apple has invested heavily in Arcade. The company promised to have 100 premium titles available through the service. It looks like the company is making good on that promise; there are currently 61 games available on macOS and 80 games available on iOs and tvOS.
So far, opinions on the service are mixed. Scouring various forums will show comments from subscribers either praising the fun experiences had within Apple Arcade or lamenting the poor quality of the games.