Steam's Remote Play Together adds online support for local multiplayer games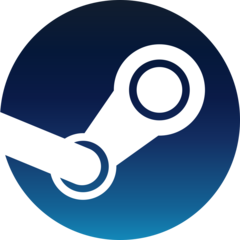 According to the Steamworks developer site on Steam, Valve is working on a feature that will automatically add online multiplayer support to local-only multiplayer games. Remote Play Together is expected to launch in beta during the week of October 21. Details like network speed requirements are still unknown at this point.
While most games on Steam support online multiplayer, there is still a niche of local-only multiplayer games. These "couch co-op" games require all players to be present in the same physical location, but an upcoming feature to Steam will change that.
Remote Play Together, announced through Steam's developer site (Steamworks), will allow "two or more players to enjoy local multiplayer games over the internet, together."
Remote Play Together will enter Steam beta sometime during the week of October 21, according to the Steamworks site. The feature will automatically support all local multiplayer, split-screen and local cooperative games when it is launched.
This sounds like Steam is doing some heavy lifting to incorporate a feature for developers to improve the Steam experience. Some game genres (like Beat-em-Ups) tend to work better as local multiplayer titles due to latency issues, so it'll be interesting to see how Remote Play Together handles high ping and slow networks.
The feature may use Steam's well-honed Remote Play software to work. Remote Play usually doesn't have problems with high-latency gameplay, but it does require a decently powerful computer, and Valve recommends a wired connection for Remote Play. Remote Play Together may require a minimum network speed to work, but we will have to wait until later this month to see those details.