iFixit's Pixel 4 XL review shows the flagship's poor repairability, reveals important hardware details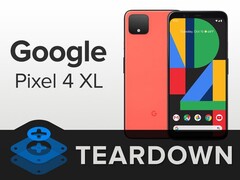 iFixit has now published its Pixel 4 XL teardown, with the new Google phone earning a 4/10 repairability score. The report also reveals some previously unknown details of the phone's hardware, most notable being that of the 90 Hz QHD+ AMOLED display.
iFixit's teardowns usually give a good idea of how repairable a smartphone is, and the website has just published its Pixel 4 XL teardown guide. Going by the website's evaluation criteria, the new Google flagship isn't easy to repair, as it earned a repairability score of 4/10.
While a score of 4/10 appears to be terrible, it's not actually bad when compared to other smartphones. Better put, it's bad but not out of the norm. The Samsung Galaxy Note 10+, for example, was rated even worse at 3/10.
The guide clarified a few things:
The 6GB LPDDR4X RAM was made by Micron
The 64 GB storage was made by SK Hynix
There appears to be a special RAM module for the Pixel Neural Core
The biometric system consists of two NIR (Near Infrared) cameras, an NIR dot projector, and an NIR flood emitter
The Soli radar chip is placed alongside the earpiece speaker, ambient light sensor, and mic
It also confirms that the display is made by Samsung, just like we said a few days ago.