ZTE will refresh its Blade A7 for 2020 soon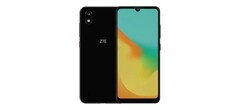 The ZTE Blade A7 was a decent budget smartphone prospect in 2019. Now, new FCC documentation indicates that its name will be applied to a new device this year. This refresh, unlike its predecessor, will have triple rear cameras and a fingerprint sensor.
ZTE is mostly known for its flagship Axon line, but it also makes more affordable smartphones. It now seems the OEM will refresh its Blade A7 in 2020. These indications are in accordance with a new FCC certification for a phone of this name.
However, it appears this device may prove a considerable upgrade over its previous generation. Images taken for its new official certification show that it has 3 rear cameras, whereas the Blade A7 2019 has only 1. This older phone also had no fingerprint sensor, whereas ZTE appears to have addressed this in its update.
On the other hand, the new US communications approval shows that it only supports 2.4GHz Wi-Fi, indicating that it is still likely to be a cost-effective phone. Furthermore, the FCC does not adequately cover the rest of its I/O; for example, the kind of USB port it features is not clear, as is any sign of a headphone jack.
Similarly, this new leak does not leave clues as to whether the ZTE Blade A7 2020 will move on from the current model's MediaTek Helio P60 SoC and Android 9.0- (Pie) based OS. However, its new certification suggests that it may be released as either an unlocked or carrier-locked device in the US soon.