MediaTek asserts that its MT3620 MCU has driven Microsoft Azure Sphere uptake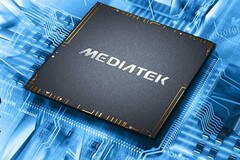 The MediaTek MT3620 is the first microcontroller unit (MCU) to directly integrate the Azure Sphere security platform from Microsoft. This solution is used to connect a business' internet-of-things (IoT) system with Azure's cloud services. MediaTek has now detailed the MT3620's success, which include its uptake by global corporations and brands.
MediaTek has highlighted its MT3620's contribution to the world of enterprise-grade IoT. This MCU - while having nothing to do with a certain fictional dimension - is a 500MHz chipset based on the ARM Cortex-A7 and on Cortex-M4F I/O subsystems clocked at up to 200MHz, which can support a range of IoT connectors, up to 72x GPIO included.
The MediaTek MT3620 also has a Cortex-M4F-based isolated security subsystem, as well as a 1x1 dual-band 802.11a/b/g/n Wi-Fi radio subsystem that is isolated from end users. This hardware directly supports Microsoft Azure Sphere. It is the only security feature that is accessible to end-users, thus allowing connections to the corresponding cloud services.
Therefore, the MT3620 is touted by its manufacturer as the most effective IoT microcontroller out there. It can also be built into chipsets, boards and modules, which may be done by MediaTek hardware partners such as USI, Advantech and Qiio. This, in turn, has led to Azure uptake by companies such as e.on, Gojo and Starbucks.