LG is yet to finish rolling out Android 9.0 Pie to the LG G6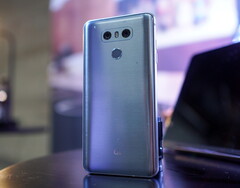 It has been almost two years since LG opened a Software Upgrade Center to speed up the release of software upgrades. However, the South Korean company has still yet to finish bringing the LG G6 onto Android 9.0 Pie, with some people rightfully questioning whether their handset will forever remain stuck on Android Oreo, instead.
LG has a poor reputation for releasing software updates, but this is bad even by its lacklustre standards. The South Korean company generally taking several months longer than other OEMs at bringing OS upgrades to its devices, but it seemed to have particular trouble at moving the G6 and V20 onto Android 9.0 Pie. After months of delays, LG finally released Pie to the G6 in October in what is likely the device's last OS upgrade.
Three months on, and LG has still not finished rolling out Android 9.0 Pie to all G6 variants. According to MyLGPhones, the upgrade has only just gone live for Indian versions of the H870DS, with Australian models remaining stuck on Android Oreo for the time being. Worse still, the Indian H870DS update contains the 1 May 2019 Android security patch, which is eight-months-old by this point.
The H872 is without Android 9.0 Pie too, although this may well be the fault of T-Mobile and not LG. Regardless, taking almost three years to release two OS upgrades is a farcry from the company's promise in 2018 that it would provide "customers worldwide with faster, timelier, smartphone operating system and software updates". LG has already brought Android 10 to some devices, but it seems that the G6 is one of many recent handsets to be left out in the cold.