Update (1/14/2020): Clarified "Gaming Laptops and Desktops" section, added additional use-case for high refresh monitors for budget users.

High refresh rate monitors and displays are increasingly easy to come by in high-end tech. With refresh rates up to 300Hz available for purchase, the long-standing 60Hz is seeming to be less and less relevant as time goes on. Even smartphones have begun the switch to higher refresh rates, 90Hz being a popular option for flagships. Since this option exists, is it worth buying a device with a high refresh rate display? The answer depends on three main questions: what are you looking to get, what are you using it for, and what's your budget?
This article will focus largely on the budget and value side of things. If you're looking for a more technical look into the benefits of high refresh rate displays, check out our dive into this topic here.
Gaming Laptops and Desktops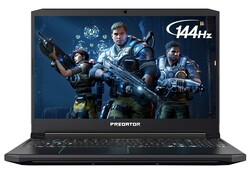 The obvious use case for a high refresh rate would be gaming. In an all-out, high-end setup, a high refresh rate monitor makes a lot of sense. Top of the line specs can often push out many more frames than just the 60Hz cheaper displays are capable of, so buying a higher refresh rate monitor would allow you to take advantage of that. The image will get smoother and things should seem much snappier, as you'd expect. For gamers that update their computers on a regular basis, or are just looking looking for a little competitive edge in first-person shooter titles, there's plenty of good reasons to consider a high refresh rate display.
If you do infrequent hardware upgrades, it might be wise to use your money on a high-end graphics card or processor rather than a high refresh rate display. If your hardware is capable of running the games you want to play at framerates that utilize that display, you've got little to worry about. Since computer hardware does not physically degrade in performance over time, the most trouble you might run into is future game titles not running at the maximum potential of your display. While you might not be able to run at 120fps to match your 120Hz display, you can still utilize the higher refresh rate panel. We go into detail about this topic in a separate article, but in essence, there are a set of framerates you can target for a "screen tear-free" experience. For instance, at 120Hz, you could target 60fps and experience less (if any) screen tearing than on a 60Hz panel. If that appeals to you, then you should consider a high-refresh rate display.
If your desktop or laptop's specs are on the more moderate side right now, it might be wise to acclimate yourself to 60Hz, especially if you enjoy pretty-looking games. Buying a budget machine with something like a 144Hz display isn't exactly a bad idea, but if you plan on holding onto the device for the long term, it might be wise to limit your viewing to 60 fps. While the boost in smoothness you get from 144Hz seems nice, it'll only hurt you later on. Adjusting back to lower refresh rates or framerates isn't an instant process. It could take a few hours, days, or maybe even weeks for you to enjoy 60Hz again. For some people, they might not ever enjoy 60Hz the same again. If you want to keep your tastes cheap, stick with 60Hz as much as possible.
Smartphone displays are improving all the time, and one of the major improvements made is an increase in refresh rate. With some phones having displays that can reach 120Hz (the Asus ROG Phone 2 is a notable example), the options certainly exist. If you're looking at high-end flagships, buying a 90Hz or faster display will certainly improve snappiness, assuming the phone doesn't fall short of the display. There's no real reason to avoid them on flagships, especially if you regularly upgrade.
Folks looking to buy smartphones on a budget should follow a similar philosophy as mentioned in the gaming section. When you buy devices with higher refresh rate screens, your tastes are adjusted to that refresh rate and it can be hard to go back. Previously smooth user experiences on 60Hz phones will look clunky and slow compared to on 90Hz devices. This phenomenon is obvious when it comes to smartphone reviews. 60Hz just seems choppy after using 90Hz for a while.
If you plan on holding onto your phone for a while, it might be worth avoiding high refresh rate screens. Alternatively, some devices may allow you to turn the refresh rate back down to 60Hz to conserve battery. Performance can sometimes degrade over a device's lifespan due to increased performance requirements from apps and new versions of the operating system. Keeping your standards at a cheap 60Hz could keep you happier with your device for longer.
Professionals / Everyday use
If you're just looking to pick up a device to do work, browse the internet, or maybe play a few games on occasion, you probably don't need high refresh rates. For people who stream movies or watch content on YouTube, money that would otherwise be spent on higher refresh rates could be used towards a higher quality display. Most content online is 60 fps or less, so anything over that would be pretty much overkill for media consumption.
Not all high refresh rate displays are going to prioritize things like contrast or color accuracy, especially in more gaming-oriented devices or monitors. If you're doing something that needs color accuracy, or you just want to watch some movies with good color and contrast, a high refresh rate should be a secondary priority.
Which refresh rate display should I get?
High refresh rates have a variety of benefits, many of those we've already covered. If high refresh rates do make sense for what you're doing, you probably aren't going to need the highest refresh rates possible. If your budget only allows for 120Hz or 144Hz and you're going from 60Hz, the difference is going to seem about the same if you had gone from 60Hz to 240Hz. This is especially true if you've never used a high refresh rate monitor before.
If you're just looking for smoothness for everyday tasks (typing on high refresh rate monitors can be quite nice if you have a very high wpm), just about anything will be an improvement. At the same time, make sure you're getting something that'll look good while providing that buttery smooth experience you're looking for.
Verdict
While high refresh rate displays aren't necessary for everyone, they can certainly improve the experience you'll have using your devices. If you can accept the cost of your preferences going up, high refresh rate displays might be right for you.
When I was 9, I tried to modify a PC game. The mod I made worked (mostly) and sparked my current, intense interest in software development. A few years later, that interest led me to experiment with all kinds of tech around the house, which has ultimately given me an eye for small, but substantial, problems in devices and software. I'm now writing articles about technology and its nuances for Notebookcheck.