YouTube partners can now impose unskippable ads on their viewers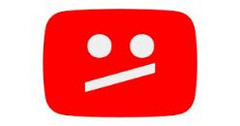 YouTube allows vloggers who use the platform to monetize their videos with AdSense. However, many of these ads can be skipped after a few seconds. Now, however, YouTube now contains options to include skip button-less ads for all creators.
Many YouTube videos contain ads. They are often of the pre- or post-video variety; however, some can pop up after a certain amount of run-time in longer videos. A certain proportion of them exhibit a 'skip button' that becomes active after a few seconds into the ad in question. Now, however, the creators of the same videos have the option to include skip-button-less ads in their videos.
YouTube allows content creators to make money by including these ads via Google's AdSense (in other words, to monetize their videos). The platform has also allowed access to longer, unskippable videos to a select few creators since the start of 2018. However, it has recently expanded this program to all creators who post on YouTube. These creators must be over 18 years of age and be active as a YouTuber for at least 6 months to be eligible for this option.
It is reasonable to assume that this policy has been implemented to increase YouTube revenues in general. The good news is that the new type of ad is only 20 seconds long at most. However, it will be up to the individual viewer to decide if this is too long without the option to press the skip button.
Working For Notebookcheck
Are you a techie who knows how to write? Then join our Team! Especially English native speakers welcome!
Currently wanted:
News and Editorial Editor - Details here