Google pledges US $25 million to developing "AI for social good"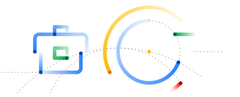 Google launched a new grant initiative today, seeking to fund teams that want to develop "AI for social good." Dubbed the AI Impact Challenge, the initiative will award $25 million across multiple teams that qualify based on the scalability, feasibility, and impact their project can have.
AI is revolutionising the world. From Jeopardy!-winning robots to self-driving cars, it's almost inevitable that artificial intelligence will change the world like the Internet did in the 1990s. If history is a good teacher, though, mankind will invariably use the new tool for self-serving and nefarious purposes. Google hopes to counter this by pledging $25 million in grants for AI developers that will use AI "for social good."
The new initiative, which began accepting applicants on October 29th, is looking for projects "across a range of social impact domains and level of technical expertise." In other words, Google is looking to fund ideas on how to use AI to combat social problems plaguing the world, regardless of the problem solver's technical acumen.
It's somewhat ironic to see an initiative propping up data use and machine learning for social good from a company that has recently come under fire for using Big Data for less than scrupulous goals. Google came under fire earlier this year for its work with the U.S. military building AI for drones to be used in surgical strikes. The data giant has also been heavily criticised for working with the Chinese government to build a censored search engine.
So what kind of "social change" can we expect Google to fund? According to the initiative, the company will fund projects that it deems impactful, feasible, scalable, and responsible. These are fairly broad terms, so almost anyone could qualify. We will see what projects get a grant this coming Spring.
The application for Google's AI Impact Challenge is open now until January 22nd.