Dark mode finally makes it to YouTube on Android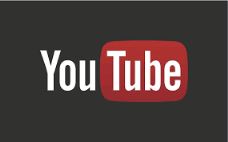 Videos are easier to watch in a darkened room without the inevitable white background on which previews and other objects are shown in Android's YouTube app. This is now a thing of the past, however, as dark mode for the app on non-Apple phones is finally widely available.
For those who use the majority of Android phones, the 'light mode' of their YouTube app is an unavoidable source of potential eye-strain. Even though it is possible to change this mode on PC - as well as on iOS - the feature has never made it to Android.
Now, however, dark mode has arrived as an option within YouTube for Android. It can be found by pressing the user icon in the app's interface, navigating to Settings and then on into the General section. Dark Mode is now the second option down.
Those with the correct version (13.35.51) for the new feature but who cannot find it may be able to rectify this by closing the app and opening it again. Some may have to wipe the app's cache or data in Settings to make the toggle appear. Dark mode for YouTube appears to have a general roll-out; therefore, no major device platforms appear to be left out from now on.