Will Google release a Huawei-made 7 inch Pixel-tablet on October 4th?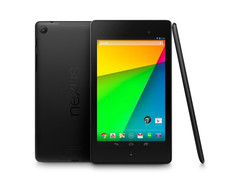 According to a German Huawei blog, Google might release a new tablet on October 4th of this year. It could be called Pixel 7P or Pixel 7 and retain the 7 inch format of its 2013 predecessor Nexus 7.
After all of that Apple news lately, lets take a look at the German Huawei blog for a change. According to that blog, Google might soon introduce a new 7 inch tablet to its Nexus, or rather Pixel lineup of this year. Remember, Google will most likely not keep using the Nexus brand for any of this years Google smartphones. Instead, Google is rumored to name this years phones Pixel Phone and Pixel Phone XL. So in addition to this years Pixel Phones, Huawei might introduce a late successor to the Nexus 7 from 2013.
The tablet might feature a 7 inch screen with a QHD resolution, Snapdragon 820 processor and 4 GB of RAM plus 64 GB of storage. The included camera could offer 13 megapixels. This information comes from an alleged pre-production model so take them with a grain of salt. Apparently, Google will unveil the tablet, that might be called Pixel 7P or Pixel 7 on October 4h of this year, together with a 4K enabled Chromecast stick, a VR Headset and the mentioned Pixel Phones.