Ubisoft announces planned sequel for The Division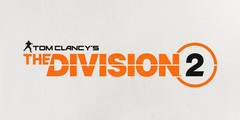 French video-game developer Ubisoft has announced that a sequel to the hit action RPG Tom Clancy's The Division is in the works. The Division was released in 2016 and performed very well for the publisher, so a sequel was practically inevitable. The follow-up is being developed by a group of Ubisoft's subsidiaries, headed by Massive Entertainment.
Tom Clancy's The Division 2 has been officially confirmed by Ubisoft. The first game in the series ended up being a massive hit: It generated US$330 million in just the first five days of its release. The popularity of the game has dipped periodically but has then improved with updates. Ubisoft's game-development directors obviously now feel it is time to move on and expand the franchise.
More details about the game are expected to be given at E3 2018, which is scheduled for June 12-14 this year. Support for the first game will continue with new updates and global events already planned. The second game will also use the proprietary Snowdrop engine that the original game was based on, but the developer has stated that the engine has been updated for the sequel. There will also be a new feature in The Division 2: achievement-based "Shields."
The sequel will be developed by Massive Entertainment with help along the way coming from Ubisoft Reflections, Red Storm Entertainment, Ubisoft Annecy, Ubisoft Shanghai and Ubisoft Bucharest. The French gaming giant acquired Massive in 2008 and the latter company then became Ubisoft Entertainment Sweden AB, although it is still doing business under its original name.