The new OnePlus Software Maintenance Schedule is not all it is cracked up to be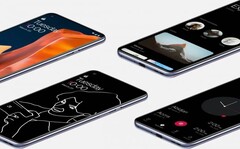 Views, thoughts, and opinions expressed in the text belong solely to the author.
On Friday, OnePlus announced a restructuring of OxygenOS, the custom version of Android that the company has been using since 2015. OnePlus distributes OxygenOS outside of China, having run HydrogenOS in parallel for devices sold in its home market. However, OnePlus and Oppo have decided to integrate the codebase of OxygenOS and ColorOS, starting with Android 12.
In a blog post, OnePlus explains that the merger will 'improve efficiency and standardise the software experience across our portfolio'. OxygenOS will remain the OS that OnePlus distributes globally, with CEO Pete Lau stressing as much to fans, too. According to OnePlus, the merger allows it to offer 'an improved software maintenance schedule' for its smartphones. OnePlus' new maintenance schedule is as follows:
Three OS updates and four years of security updates:

OnePlus 9 Pro
OnePlus 9
OnePlus 9R
OnePlus 8T
OnePlus 8 Pro
OnePlus 8

Two OS updates / three years of security updates:

OnePlus 7T Pro
OnePlus 7T
OnePlus 7 Pro
OnePlus 7
OnePlus Nord
OnePlus Nord CE

One OS update / two years of security updates:

OnePlus N100
OnePlus N10 5G
OnePlus N200 5G
OnePlus notes that its previous schedule only allotted two OS Android updates and three years of security updates for its devices. Consequently, many outlets have heralded OnePlus as now offering some of the best software support of any Android OEM. Unfortunately for OnePlus, its new maintenance schedule does not live up to the software support that it offered before the OnePlus 7 series.
Specifically, the OnePlus 3, 3T, 5 and 5T all received three OS updates and more than three years of security updates in some cases. So, the company's new maintenance schedule only returns to what it offered for its older devices, plus an additional six months to a year's worth of security patch updates.
Additionally, OnePlus has not acknowledged the frequency with which it currently delivers OS and security patch updates. As it stands, OnePlus releases new security patch updates bi- or trimonthly, including for flagship devices like the OnePlus 8 Pro. By contrast, Samsung, Xiaomi and even LG offer more frequent security patch updates than OnePlus do.
In our opinion, the speed with which OnePlus releases OS updates to older devices is now as bad as LG. Conceivably, the OnePlus 6 and 6T will receive Android 11 after Google releases Android 12, with Open Beta builds to arrive at the end of August. Similarly, it also took OnePlus until March to release Android 11 to the OnePlus 7 and 7T series, nearly six months after Google distributed Android 11 to its older devices.
Overall, OnePlus' new maintenance schedule is nothing to shout about. Instead, it comes across as a marketing exercise veiled as an advantage born out of merging OxygenOS and ColorOS. Colour us unimpressed, OnePlus.
Views, thoughts, and opinions expressed in the text belong solely to the author.
Prior to writing and translating for Notebookcheck, I worked for various companies including Apple and Neowin. I have a BA in International History and Politics from the University of Leeds, which I have since converted to a Law Degree. Happy to chat on Twitter or Notebookchat.