OnePlus issues its final update to the OnePlus 3 and 3T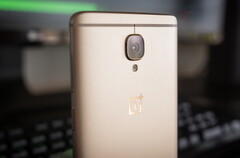 Few Android OEMs update their devices for as long as OnePlus does. Released in 2016, the OnePlus 3 and 3T have received three major OS updates bringing them from Android 6.0.1 Marshmallow up to Android 9.0 Pie. However, both handsets have now started receiving their final software updates, as we wave goodbye to the devices that brought OnePlus into the mainstream.
The OnePlus 3 and OnePlus 3T have had a good run, with both receiving three OS upgrades since their release three years ago. By contrast, other devices from the same year have not been so fortunate, with the likes of the LG G5 and Samsung Galaxy S7 only reaching Android 8.0 Oreo. Moreover, owners of HTC handsets will likely tell you that receiving software updates is like pulling teeth.
The OnePlus 3 and OnePlus 3T still have an active development community too, with developers bringing several Android 10-based ROMs to both devices. However, the time has now come for OnePlus to cease issuing software updates to its third-generation of devices. As the company announced last year, this month is the final time that both devices will receive a new security patch update.
Updated Android security patch to 2019.10
Updated GMS apps
General bug fixes and improvements
So, not only is OnePlus pushing a recent Android security patch to its third-generation devices, but it is also making some minor adjustments to both handsets too. As we bid farewell to official support for the OnePlus 3 and OnePlus 3T, the 36 months of updates that OnePlus delivered still stands out as exemplary by Android OEM standards. Only Apple outshines OnePlus in this respect, as it has recently updated iPhones as old as the iPhone 6s.