OnePlus 10 Pro: 4 wildly compelling reasons to skip the new flagship smartphone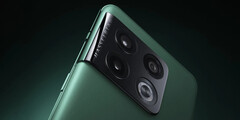 The choices and comments made on this list belong solely to the author.
1. Say goodbye to 5G on AT&T
The OnePlus 10 Pro is powered by the Snapdragon 8 Gen 1 processor, which packs the latest-gen 5G platform technology from Qualcomm. Therefore, users would expect this flagship offering to access 5G connectivity from US carriers without issue.
Unfortunately, 5G remains a complete mess on the OnePlus 10 Pro, with AT&T support missing entirely. While OnePlus is allegedly working to certify the 10 Pro with Verizon to work on low and mid-band 5G frequencies, T-Mobile remains the only carrier allowing users to access 5G albeit with mmWave support absent altogether.
2. Disappointing durability
After OnePlus launched the 10 Pro in China in mid-January, it was not long before YouTuber JerryRigEverything conducted a thorough durability test on the device. Reminiscent of BendGate on the iPhone 6, the OnePlus 10 Pro lacks significant structural integrity, particularly due to the positioning and lack of hardware reinforcement regarding a few key components.
As demonstrated in JerryRigEverything's video, bending the device just beneath its camera array emits a creaking sound while continued force can cause the smartphone to snap in two.
3. Confusing liquid resistance
Certifying any smartphone for water resistance can cost companies a pretty penny. OnePlus has historically been able to reduce the cost of its flagship handsets by forgoing to obtain an ingress protection (IP) rating when possible.
With no IP certification to support OnePlus' water resistance claims, handset durability remains a paramount concern among potential buyers. T-Mobile reportedly has plans to sell a version of the OnePlus 10 Pro with an official IP68 water resistance rating, though users looking for an unlocked model are still out of luck.
4. Telephoto oh no…
The OnePlus 10 Pro features a rear-facing telephoto camera that is less than lackluster. At a measly 8 MP, photos taken with the OnePlus 10 telephoto camera typically appear noisy, dull, and unsaturated, especially when up against rival Android flagships like the Pixel 6 Pro or Galaxy S22 Ultra.
Self-proclaimed coffee connoisseur and tech enthusiast Brahm Shank is captivated by the impact of consumer tech: "It's profoundly moving when people discover that the phone in their pocket or the tiny computer on their wrist has the power to enrich their lives in ways they never imagined." Apple, Inc. and its unique position at the intersection of technology and the creative arts, resonates deeply with Brahm and his passion for helping people unleash their potential using technology. Over the years, Brahm has held various podcasts - including famed technologist David Pogue of The New York Times on topics such as Big Tech and digital wellness.