Red Magic 4: Nubia executive hints at 144Hz spec for this 2020 gaming phone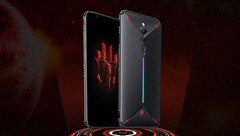 The Red Magic 3 was one of the most interesting gaming phones of 2019. Now, its OEM's president Ni Fei has posted an image on Weibo suggesting that this device's successor's refresh rate could be cranked up to 144 hertz (Hz). However, the spec apparently needs to complete testing before it finds its way to a Nubia display.
Nubia makes a series of gaming smartphones called Red Magic. Its 2019 iteration was particularly interesting as it offered models with the Snapdragon 855 and 855+ processors. These devices also had screens with 90Hz refresh rates. However, a post from a brand executive indicates that this may be upgraded considerably in an upcoming generation.
Ni Fei did this by uploading an image that appears to depict a setting within a phone's UI that can turn a certain value up to 144Hz. In addition, selecting this option results in the appearance of an appropriate icon in the device's status bar, a UI tweak that might be right at home in a gaming device. The screen also shows 5G connectivity.
On the other hand, this feature is described as still "in testing". Therefore, it just may not make it to a successor for the Red Magic 3 (or 3S). However, should Nubia succeed in developing it in time, it would have a potentially killer spec in a year for which 120Hz is currently being touted as the new standard in display technology.