Motorola rolls an Android 10 build out to beta users of the One Power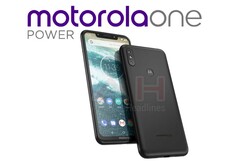 The Motorola One Power is now reportedly capable of running Android 10. However, before becoming eligible for this update, a user needs to sign in to the OEM's Feedback Network (or MFN) for that device. This may give them access to a build that, while at the cutting edge of the OS, lacks compatiblity with some potentially important features at present.
The One Power is among the first of its relatively new Motorola smartphone series. It is a 4GB device with a mid- to low-end Snapdragon processor. However, it could easily retain its cachet by upholding an appreciable record of Android updates. Now, it appears the OEM intends to deliver on this potential plus-point for owners of this phone.
A new beta update containing possibly crucial software upgrades, along the lines of that for the Nokia 9 PureView and some of its older siblings, has reportedly emerged for the Motorola One Power. However, a user may need to become a member of the Motorola Feedback Network (MFN) for their device and region before they can access it.
As Motorola's skin for Android has a remarkable historical transparency, One Power owners who have gone in for this access may find the new closed update contains such features as a true system-wide dark mode and rather different gesture-based navigation. However, it has been reported that Google Pay fails on this current Android 10 build (QPT30.52-2 for the One Power). In addition, it contains month-old October 2019 security patches.