Google will kill Google+ sooner due to bug that exposed data of 52.5 million users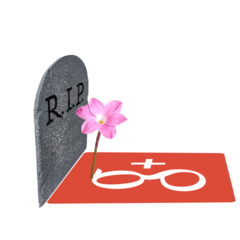 A recent software update to a Google+ API left some data of 52.5 million users exposed and available to app developers. The data included rudimentary user information, including names and birth dates. As a response, Google has moved up Google+'s kill date from August 2019 to April 2019, four months sooner than previously announced.
If you were waiting to say your goodbyes to Google+, you'll need to bump the date up. Google has moved the "sunset date" for Google+ from August 2019 to April 2019 in response to a bug that exposed some data of 52.5 million users.
This new security event comes in the wake of a major vulnerability that exposed data from 500,000 accounts for about three years before Google discovered it. This previous event is what prompted Google to shut down the flailing social media network in the first place. But it seems that Google+ is taking Dylan Thomas' advice to heart and will not go gentle into that good night.
A November software update to a Google+ API introduced a flaw that exposed the name, date of birth, email address, and work history (among other details) of about 52.2 million users. The flaw lasted six days before Google discovered it during a routine checkup. The good news is that Google doesn't suspect the data was misused, as the only parties that had access to the data were Google+ app developers. Also, critical information (financials, passwords, etc.) were not exposed.
Since Google+ doesn't seem to be done releasing its users' data in one form or another, Google is now planning to kill the network four months sooner than previously planned. That means you have until April 2019 to download your photos and data from Google+ and migrate to a new social media platform. Well, if you're one of the few people that are still using Google+.
Working For Notebookcheck
Are you a techie who knows how to write? Then join our Team! Especially English native speakers welcome!
Currently wanted:
News and Editorial Editor - Details here