Fitbit updates older Versa devices with support for Spotify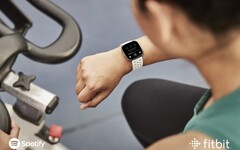 Fitbit has expanded access to its Spotify app to the first-generation Versa and Versa Lite. The Ionic fitness watch is also included in this update. It enables these wearables to manage playback and podcasts on the music streaming platform, and to control other devices that can use the same.
Fitbit has released an update for the Versa, Versa Lite and Ionic watches by which they gain the ability to use Spotify. This new feature includes the ability to control music or podcast streaming on this platform. It also allows Fitbit users to save this media online to play later on these older devices.
Unfortunately, offline play is one aspect of the app that has not arrived on this OEM's wearables. The ability to do so does exist on the smartwatches from other companies, including the Apple Watch. As for Spotify on Fitbit, it debuted with the Versa 2, the latest product launched by this brand. It arrived with support for Amazon Alexa on the same device.
The Fitbit Versas and Ionic also now allow for Spotify Connect, which allows the app to identify all other devices in the vicinity. They include TVs, certain speakers, consoles and other similarly enabled electronics. The watch in question then acts as a remote for these products. The app necessary to do all this is found on Fitbit's proprietary store. (Versa Lite on sale now at Amazon)