A 96 EU iGPU described as Intel Gen12 surfaces on Compubench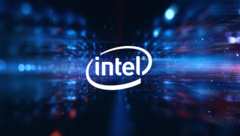 The Compubench site has added a listing for a "genuine" Intel CPU that is integrated with a "Gen12 Mobile Graphics Controller". This, then, may be the integrated graphics solution that is said to launch alongside Tiger Lake chipsets. The benchmark indicates that it has 96 execution units (EUs) and goes at 1.1GHz.
A Reddit user has unearthed a set of Compubench results that may pertain to the upcoming Gen12 Intel graphics. These GPUs, as opposed to the Xe line of graphics created by the same company, are integrated graphics that may take over from Iris Plus chipsets soon.
As with many Compubench listings, only so much can be inferred about the apparent Gen12 solution's performance from its scores, mostly due to the lack of the GFXBench tab that typically appears alongside this data. However, it does tell us that the "new" GPU's clockspeed is set at 1.1GHz with 96 EUs, whereas Gen11 Iris Plus graphics may have up to 64.
Its associated CPU, on the other hand, runs at 1.0GHz and can handle up to 16GB of RAM. Therefore, should this benchmark prove valid, it may turn out to be a reference or sample processor. Intel Gen12 integrated graphics are thought to debut in conjunction with Tiger Lake CPUs on their release.