Intel UHD Graphics Gen12 performs woefully in GFXBench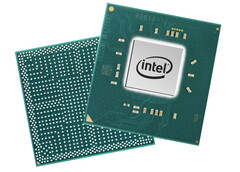 The successor to the GPUs powering Intel's new Ice Lake-U series has appeared on GFXBench, and boy is it currently a stinker. The GPU, identified as the UHD Graphics Gen12, performed miserably in benchmarks. However, as it is not slated to arrive for another eighteen months, we are certainly looking at an early engineering sample.
References to Intel Gen12 UHD Graphics GPUs have been steadily appearing online lately, but we have not seen the unconfirmed GPU being benchmarked on its own until now. We expect Intel to integrate Gen12 UHD Graphics GPUs in at least Tiger Lake-U processors, with the architecture succeeding Ice Lake-U, which contain Gen11 GPUs. Recent UserBenchmark listings have contained references to Tiger Lake-Y also featuring Gen12 GPUs. If true, we suspect that these will be heavily downclocked versions of those in Tiger Lake-U chips, considering that Tiger Lake-Y will have 5 W TDPs according to a leaked Intel roadmap.
GFXBench has now confirmed that UHD Graphics Gen12 is being actively tested, although it appears to be a long way from being ready for the limelight. The integrated GPU achieved dreadful Manhattan and T-Rex scores, so no doubt it is an early engineering sample. The listing contains plenty of information gleaned by OpenGL, with the Gen12 GPU apparently supporting double the Compute Texture Image Units that the UHD Graphics 620 does. Enlighten us if you understand all the terms in the GFXBench listing though.
UserBenchmark reports UHD Graphics Gen12 as having 1 GB of dedicated video memory, although GFXBench seemingly has not confirmed this. We expect Gen12 GPUs to be built on a 10 nm fabrication process too, which should make them more efficient than their 14 nm counterparts. Undoubtedly, UHD Graphics Gen12 GPU will be more powerful than their predecessors too.