2nd Gen AMD Ryzen 3000 mobile processors could make their way into Dell XPS 15 laptops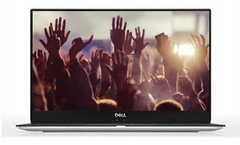 There's a possibility that the Dell XPS 15 series will eventually offer consumers a choice of a mobile processor from AMD's Ryzen 3000 range. Although nothing concrete has been offered in terms of details or plans yet, the likelihood of an XPS 15 laptop taking advantage of Zen+ microarchitecture in the future is growing.
It's difficult not to theorize over three innocuous words Frank Azor carefully chose to reply to an interesting question on Twitter. A tweeter asked the XPS boss if there was a chance of the regular 15-inch laptop of the flagship series (as opposed to the 2-in-1 convertible) being configured with a Ryzen 3000 processor. Azor's three-word reply was "anything is possible".
Of course, "anything is possible" is neither a definitive "yes" nor an unarguable "no". However, the Dell executive isn't generally one for mincing his words, so the fact the response he gave was not directly negative does offer the suggestion that AMD's mobile Picasso chips could finally make their way into the XPS 15 range of laptops.
At the moment, Dell's XPS 15 lineup (9570 series) only allows customers to select from Intel SoC options, which are limited to the Core i5-8300H, Core i7-8750H, and the Core i9-8950HK. Dell's Inspiron range gives consumers the chance to fit their chosen laptop with a product from AMD's 2nd Gen Ryzen series, but that particular choice has not been introduced to the XPS 15 family yet.