Dell XPS 15 7590 should start shipping by early July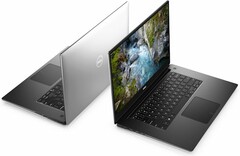 The Dell XPS 15 7590 laptop is getting closer to finally being in the eager hands of expectant buyers. According to a recent tweet from XPS chief Frank Azor, shipments of the device should begin in the first week of July, although no exact timeline has yet been proffered. The new laptops should have a starting price of US$999.99.
There's likely quite a few anxious computer enthusiasts around the world right now waiting to get their hands on the brand-new Dell XPS 15 7590 laptop. However, it seems the actual hands-on part of the purchasing process is somewhat up in the air at the moment. We recently reported that Frank Azor had commented that the 2019 XPS 15 would be available to order in "2-3 weeks" – which would land in mid to late June.
A potential buyer desperate to get his hands on the feature-rich Dell XPS 15 7590 laptop has asked Azor if the device would be available for possession by July 2, and the XPS executive replied "we will begin shipping around then". It wasn't mentioned which specific region this refers to, although it's possible Azor was alluding to at least the North American market.
Of course, it's likely other regional markets will have to wait a bit longer before the Dell XPS 7590 hits their respective shores. But hopefully the promise of 9th Generation Intel Core processors, 8 to 64 GB dual-channel RAM, a dGPU option in the form of Nvidia's GeForce GTX 1650, and panel choices that range from FHD to OLED 4K Ultra HD will help keep Dell's customers waiting patiently. Or you could just choose to try to win one in the meantime instead.