macOS 13 Ventura: 4 features maddeningly not supported by Intel macs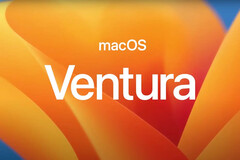 The choices and comments made on this list belong solely to the author.
1. Dwindling support for Intel-based Macs
When macOS Ventura releases to the public this fall, a number of Mac users who are still daily-driving Intel-based machines will not be able to update to the next major version.
That is because macOS Ventura drops support for iMac desktops released in 2016 and earlier, MacBook Pro notebooks released in 2016 and earlier, MacBook Air laptops released in 2017 and earlier, MacBook portables released in 2016 and earlier, and the 2013 Mac Pro.
Users owning an intel-based Mac mini will only be able to upgrade to macOS 13 if their desktop was released in 2018 or later.
2. Reference mode in Sidecar
Mac users running macOS Ventura can utilize their M1-equipped 12.9-inch iPad Pro as a standalone wireless reference monitor using the Sidecar feature that debuted back in 2019 with macOS Catalina.
The feature, which allows color grading professionals and various other media editors using the Mac to leverage the color accuracy and contrast ratio of the mini-LED display on the latest iPad Pro, is sadly compatible only with Macs powered by Apple's native M2 or M1 family of SoCs.
3. Live Captions
Available only on Macs with Apple silicon and iOS devices including the iPhone 11 and later, Live Captions will allow members of the deaf or hard of hearing community to read what is being said inside social media apps and during video-conferencing calls including on FaceTime.
The feature utilizes the neural engine machine-learning cores present in the A12 Bionic chip and later as well as M-series chips to automatically transcribe captions based on spoken content in real time.
4. Emoji support for Dictation
Last but not least, macOS Ventura omits support for a new voice dictation mode enabling Apple silicon Mac users with the ability to auto-punctuate text and add emojis while speaking.
Apple has stated that emoji support for the new dictation system will only be available on Macs with M-series processors.
Self-proclaimed coffee connoisseur and tech enthusiast Brahm Shank is captivated by the impact of consumer tech: "It's profoundly moving when people discover that the phone in their pocket or the tiny computer on their wrist has the power to enrich their lives in ways they never imagined." Apple, Inc. and its unique position at the intersection of technology and the creative arts, resonates deeply with Brahm and his passion for helping people unleash their potential using technology. Over the years, Brahm has held various podcasts - including famed technologist David Pogue of The New York Times on topics such as Big Tech and digital wellness.