Xiaomi may release an AI-powered smart speaker with a touchscreen soon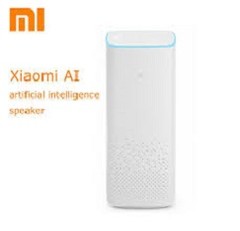 Xiaomi is now said to be developing a new smart speaker soon. The main difference between this one and the OEM's existing line-up of such products is that this one will have both AI and a touchscreen. This rumor is derived from a new registration with Bluetooth SIG for a Xiaomi product with all the specifications necessary for the two attributes.
Xiaomi may have an interesting new product for 2019: an artificial intelligence- (AI) powered speaker with a touchscreen. This product may help it compete with others such as Amazon Echo Show or even the Google Home Hub. The evidence that indicates the OEM's new foray into the smart home space comes from a new registration with the Bluetooth Special Interest Group (SIG).
This new listing is for a product called the MI AI Touchscreen Speaker, with the model number LX04. It is rated for Bluetooth 5, and also for some other profiles and low-energy (LE) adaptations necessary to support both a touchscreen interface and an AI assistant system. They include A2DP, A/V Remote Control Profile, LE Link Layer and LE RF PHY.
The LX04 is also described as being powered by the 'MT8167S' chipset. The nomenclature suggests a MediaTek processor, although this is not confirmed in the listing. The clock-speed of this chip is also not mentioned, nor is the RAM it may have access to. Hopefully, both will be sufficient to cope with the demands of AI, running a display and smart-assistant tasks. So far, there are no indications as to when the putative Mi AI speaker will be available. However, it will be interesting to see if it really can disrupt this area of the connected-home space.