Xiaomi may add NFC to the international-variant Mi Band 5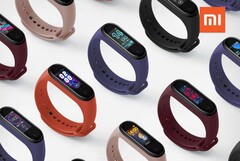 The Mi Band is a popular fitness wearable series worldwide, albeit with one potential drawback: many units sold outside China come without NFC. Its maker, Xiaomi, will reportedly address this deficiency in its next generation. This device is also now said to be more durable and sophisticated that its predecessor.
The Mi Band 4 is a competitive AMOLED fitness tracker made by Xiaomi that has already been received well in numerous markets (Mi Band 4 on sale now at Amazon). The blog TizenHelp now asserts that the OEM has a successor for this wearable in development already. According to this report, the company has engaged Huami to manufacture the band as usual. However, it also claims that an important upgrade is coming to the series with its next generation.
This modification is the inclusion of NFC modules in these devices regardless of region this time around. This function could be handy for Mi Band users as they might be able to make payments, use public transport systems or apply wireless authentications in other ways without needing to pull a second device out. However, these possibilities have been restricted to customers in China to date.
This has been documented as such an issue for Xiaomi smart band fans that they have resorted to buying Chinese-region units in the past. Now, however, they may not have to with the next upgrade for these products. Additionally, TizenHelp claims to have heard that the Mi Band 5 may be a potentially significant upgrade over the 4 in terms of specifications and structural integrity.