Xiaomi India's revenue exceeded $1 billion in 2016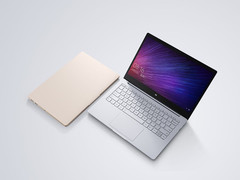 Back in October, Xiaomi sold over one million smartphones in India in 18 days. Now, the local division reported over $1 billion in revenue in 2016, thanks to its focus on online sales and the creation of an entire ecosystem of companion products.
Xiaomi might not be considered a big player in the tech market yet by some, but this is not exactly true. According to a recent report by Xiaomi India, the company managed to exceed the $1 billion revenue barrier in 2016 alone. What makes this an even more impressive achievement is the fact that Xiaomi entered India in mid-2014 when they launched the Xiaomi Mi 3 handset on the local market.
Once a leader in its home market, Xiaomi has now fallen to the fourth position in China, behind Oppo, Vivo, and Huawei. However, India seems to be a real gold mine for the company. Back in October, Xiaomi India managed to sell over one million smartphones in just 18 days, so its impressive revenue for the entire year does not come as a surprise. Even more, the company claims to have over 50 million devices connected to the Mi Ecosystem Internet of Things platform, with over 5 million daily active users for the Mi Home app.
Back in 2016, India became the world's second-largest smartphone market, overtaking the US. Analysts expect the local market to generate 1 billion smartphone sales by the end of 2022.