Chinese brands now in control of India's smartphone market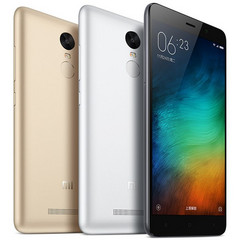 Samsung and local brand Micromax are losing ground in their battle against Chinese brands, who managed an impressive jump from 19 percent a year ago all the way up to more than half of this $10 billion smartphone market.
India's relations with China were never too good, and that makes today's story even more impressive. The affordable Chinese smartphones earned a large slice of the market in just a year, despite the multiple calls made to reject these brands due to the political animosity. In the end, Chinese brands recorded a solid growth and this trend will not change anytime soon.
According to research firm Counterpoint, the pack that mainly consists of Oppo, Lenovo, OnePlus, Huawei, Gionee, LeEco, and Xiaomi managed to grab more than 50 percent of India's smartphone market, up from 19 percent just a year ago. IDC, on the other hand, puts them at 40 percent. Smaller brands like OnePlus, CoolPad, and Meizu did pretty well, too.
In the $120 USD to $440 USD price range, Chinese vendors did great, doubling the controlled share of the market to 68 percent. What also needs to be taken into account is that most Chinese brands manufacture their phones in India, and handset production jumped from 60 million units in 2014-2015 to 110 million in 2015-2016. We will keep an eye on India and get back with the latest news as the situation develops, so stay tuned.