CES 2017 | MSI: New Notebooks with Kaby Lake and GeForce GTX 1050/1050 Ti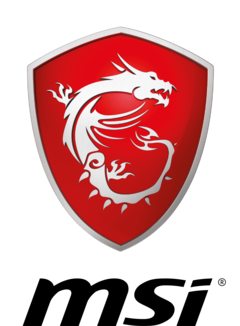 MSI announces gaming notebooks equipped with fresh Kaby Lake processors and Nvidia Pascal GPUs with a new Dragon logo. This brings a nice power boost right in time for CES 2017 in Las Vegas.
The boys and girls from MSI also showed their new gaming notebooks at CES 2017 in Las Vegas. They are equipped with 7th Generation Intel processors as well as the new lineup with Nvidia's GeForce GTX 1050 or GTX 1050 Ti, respectively. Those will soon be available in notebooks from the GE72, GE62, GP72, GP62, GL72, and GL62 series and expand MSI's lineup with more affordable gaming systems.
There are also some subtle design changes on some machines. Among others, the new laptops can be recognized by the new Dragon logo on the lid. The "Gaming" underneath the dragon was removed and is now replaced by a clearer design in general. By the way, we have already reviewed the GE72 7RE Apache Pro with i7-7700HQ and GTX 1050 Ti as well as the GT73VR 7RF Titan Pro with i7-7820HK and GTX 1080.
Some of the notebooks will be available right in time for the launch of the new processors right now, others will follow until the end of January. The price range of all products is 1,096 all the way up to 5,539 Euros.