VLC 4.0 will support uninterrupible music playback and Apple AirPlay, but also drop support for multiple older platforms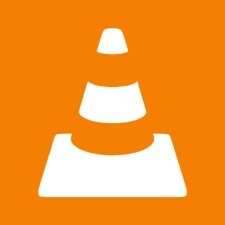 The latest update to the VLC media player (4.0) will bring more features, especially for iOS. However, it will also no longer support older versions of the same platform, along with some others (e.g. Windows XP). It also now offers the ability to play a full list of music without pauses of any kind.
Working For Notebookcheck
Are you a techie who knows how to write? Then join our Team! Especially English native speakers welcome!
Currently wanted:
News and Editorial Editor - Details here

The popular VLC media player will be updated to v4.0 soon. It has been linked to a number of new features that should enhance its usability. For example, in its audio-only mode, a user will be able to play a given list of music seamlessly. Interruptions during these playlists have historically been a problem while using VLC. The solution to it will be found in the re-worked UI planned for this latest upgrade for VLC. This new interface will be available on limited platforms (e.g. Windows 10), however.
This version is also said to add support for full libraries on PC and iOS, which will match those formerly only found in the Android app for this player. On the other hand, this new function can also be completely disabled if the user would prefer to navigate using the native interface (e.g via a file explorer). VLC's developers have also announced that they have improved the app's syncing abilities through enhanced timekeeping.
However, it may not be all good news for all VLC users. The company has also indicated that they will discontinue support for many legacy OS versions with v4.0. They include Windows Vista and XP, as well as MacOS versions 10.11 or earlier. Those versions of Linux that cannot enable OpenGL will also lose access to VLC 4.0, as will the Android versions 2.2 through 4.1. Finally, iOS versions 7, 8 and 9 will also be unable to run the updated app. WinFuture for one believes that iOS 10 will alsojoin this list soon.
It is not clear at this point when VLC v4.0 will see its general release. Less patient users on some platforms (e.g. macOS or Windows) can download it now as a nightly build. It should be noted that it may be extremely unstable in this form, however.