Unlocked and Verizon Samsung Galaxy Note 9 models are now receiving the stable Pie-based One UI update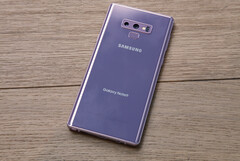 Samsung is now sending out the stable Pie update to its Verizon and Unlocked models in the US. Unlocked Samsung models are usually the last to receive updates, so this means that all Note 9 users in the US have now received the Pie-based One UI update.
While Samsung's update policy has improved massively over the past few months, US models still get the least priority for the most part, which is something of a shame. The Galaxy S9 and Note 9 have been receiving the Android Pie update slowly since January or thereabouts, but users of the unlocked and Verizon Note 9 models had been left out. Until now.
Samsung has now sent out the Pie update to users of the unlocked Note 9. Those with the Verizon model also get their taste of Pie.
The update, of course, is one that brings Samsung's new One UI. Pie features like Adaptive Brightness, Adaptive Battery, App Actions, and Gestures are present. There are also improvements to the camera app.
The update weighs in as a 1.7 GB download, and doubles up as the February security patch.
Unlocked Samsung phones are usually the last to receive updates in the US, so this OTA ensures that all Samsung Galaxy Note 9 users in the US are now on Pie. We're already mid-way through March, so it's not exactly an impressive feat, but it's still a slight improvement over what we've gotten from Samsung in past years.