Verizon refutes a report that it will not sell the Pixel 5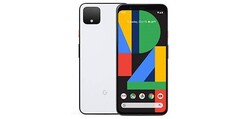 Verizon has provided Google's own-brand phones through its stores since their first generation. However, the latest leak on this subject alleged that the carrier would not continue on with the Pixel 5. The company has refuted these claims, saying that it "looks forward" to the OEM's new devices.
The media outlet Android Police has been obliged to take a report that it published about Pixel devices at Verizon back. It originally stated that this US carrier had decided not to stock the successors to the current series on their release. However, the telecomms giant subsequently contradicted this claim, according to a representative of a different news site.
The original report, had it stood, may have been discouraging for Google as a hardware manufacturer. The Pixels 4, at the least, have faced low popularity, mostly due to its starting price-point. Accordingly, the concept of Verizon dropping their next generation might have been a further blow for their maker, which only just got its phones on all 4 major carriers in the US last year.
However, in any case, Verizon responded to the potential negative Google news by reaching out to Eric Zeman from Android Authority in order to deny the claims. Therefore, the Police blog conceded that the report was inaccurate, and had only been published due to information from a normally reliable source.