Rumor | Google Pixel 5 launch may be delayed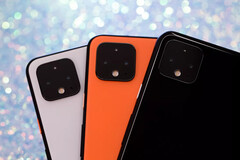 Google's Pixel flagships usually debut in October, but there's a chance the Pixel 5 could be different, as word on the grapevine claims the phone may be delayed. The Pixel 5 is expected to eschew the Snapdragon 865 in favor of a cheaper sub-premium Qualcomm 5G SoC.
The Google Pixel 5 has been on the news over the past week due to reports that it will ditch a premium SoC in favor of a less expensive chipset. A new leak, however, has further put the fate of Google's next flagship phone in doubt.
Google usually releases a new Pixel flagship around October, but that may not be the case this year. According to Jon Prosser of FrontPageTech, the Google Pixel 5 may actually be delayed. It's important to note that Prosser isn't the most reliable of sources, but has usually been accurate over the past few months.
What this implies is that the Pixel 5 may not be launched in October as is tradition. We're not sure what this would mean, as October surely has to be the latest a phone can be launched in a generation. Huawei, for example, debuts its new generation of hardware in October, and Google delivering a Pixel around the same period already pushes the limits.
We'll be sure to keep you updated on this.