Rumor | This could be the best time to buy an RTX 2080 Ti: Asus, Gigabyte, and MSI are reportedly planning to clear NVIDIA GeForce RTX Turing stock: GeForce RTX 3080, RTX 3070 set to take on AMD RDNA2 cards in Q3 2020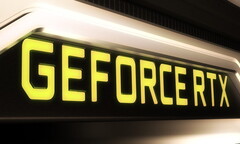 A report by Taiwanese outlet China Times, covered by ITHome, claims that Asus, MSI, and Gigabyte are all planning on clearing inventory of the NVIDIA GeForce RTX 2080 Ti, RTX 2070 SUPER, and other Turing graphics cards to make way for the arrival of the Ampere RTX 30 series cards in Q3 2020.
The NVIDIA GeForce RTX 3080 and GeForce RTX 3070 are expected to arrive first, while the RTX 3080 Ti is slated to launch in Q4 2020, followed by the RTX 3060 in Q1 2021, according to the report. The news that Asus, Gigabyte, and MSI are clearing inventories bodes well for buyers looking for a cheaper entry point to RTX ray-traced graphics.
We might see considerable price cuts on RTX cards from these vendors in the weeks to come, at least while supplies last.
The new Ampere cards are expected to take the fight to AMD's upcoming RDNA2 second-generation Navi graphics cards, with enhanced ray-tracing and AI capabilities. Thanks to the move to the 7nm process, we also expect considerable performance gains due to higher transistor density.
Top 10 Laptops
Multimedia, Budget Multimedia, Gaming, Budget Gaming, Lightweight Gaming, Business, Budget Office, Workstation, Subnotebooks, Ultrabooks, Chromebooks
under 300 USD/Euros, under 500 USD/Euros, 1,000 USD/Euros, for University Students, Best Displays
Top 10 Smartphones
Smartphones, Phablets, ≤6-inch, Camera Smartphones