The prevailing theory about why AirPower failed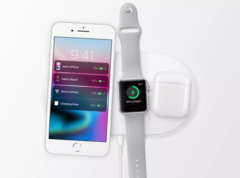 The ultimate demise of the AirPower charging mat appears to have been foretold by Apple insider Sonny Dickson several months ago. In the absence of any official word from Apple, other than it cancelled AirPower because it couldn't "achieve our high standards," it appears that Dickson's is the most plausible explanation of what went wrong.
The biggest tech news story going around the blogosphere this weekend is the demise of Apple's AirPower charging mat. First unveiled in September 2017, it was said to ship in "early 2018." As we now know, not only did it fail to ship as originally promised, it has now been killed off entirely. In a story published on his website on 16 September 2018, well-regarded Apple insider Sonny Dickson noted that virtually all mention of the product including images of it had been deleted which prompted him to do some digging.
According Dickson's sources inside Apple, AirPower looked dead in the water as far back as 6 months ago. There were three key reasons for this: heat management; buggy inter-device communication; and mechanical and interference issues affecting charging activation, speed and accuracy of charging levels. In large part, these problems emerged because Apple was looking to eliminate charging "black spots," something that users of Qi-based charging mats will be familiar with if a product isn't positioned in the "sweet spot."
The AirPower was supposed to be able to wirelessly charge the iPhone, Apple Watch and AirPods simultaneously and to achieve this in the way that Apple wanted to achieve it, the design called for between 21 to 24 power coils of different sizes that overlapped in a compact design. This arrangement, however, led to the inability to keep the AirPower cool and capable of delivering sufficient and reliable charge to devices that was both useable and safe. At the time, Dickson suggested that it was possible that AirPower could be cancelled as a result.
Hats off to Dickson, who looks to have been spot on in his assessment.