4 times Apple didn't deliver what was promised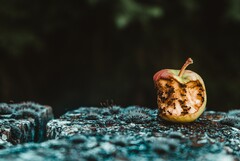 The choices and comments made on this list belong solely to the author.
1. Apple Music Classical
Back in August 2021, Apple announced that it had acquired classical music streaming service Primephonic. In the same press release the Cupertino giant stated "Apple Music plans to launch a dedicated classical music app next year combining Primephonic's classical user interface that fans have grown to love with more added features".
While there is still hope for an early 2022 launch according to Primephonic's website, Apple has been largely silent on the matter, quietly publishing a job posting for a UX Designer to work on a new app on the classical music team as recent as December 2021. The job listing has since been removed.
Whether a specialized music app for classical content will ever make its way onto Apple Music remains yet to be determined. Either way I know we're all tired of the Apple Music algorithm not knowing the difference between a symphony and concerto. *eye roll*
2. Digital ID
During Apple's 2021 Worldwide Developers Conference the company promised to deliver digital ID support for the Wallet app on iPhone for US residents in select states. The concept, which was pegged for a since missed late 2021 release, would allow users to scan their drivers license or state ID into the Wallet app for use during travel and at retailers or venues.
After states responded disagreeably to Apple's strict contracts and taxpayer-funded approach to rolling out the feature, digital ID cards were delayed until early 2022. With no reference to digital ID compatibility found in the most recent beta of iOS 15.4 that launched just last week, it's hard to imagine that we will see the feature debut anytime soon.
3. Universal Control
Yet another unkept promise associated with the fall 2021 release of iOS 15 and macOS Monterey is Universal Control; a breakthrough new technology that allows users to hop between multiple iPad and Mac devices using one cursor and one keyboard. Up until mid-December 2021 Apple's website still stated that Universal Control was slated for release "later this fall".
Apple has since updated its website, promising a spring 2022 release date, and the good news is that timeline is appearing more likely now that Universal Control has become available as a beta feature in the first developer build of macOS 12.3 that launched last week.
4. AirPower
Perhaps one of the most notable tech blunders in history, and the reigning vaporware champ for the iPhone maker, is AirPower - would-be wireless charging mat that never saw the light of day. AirPower was supposed to usher in the next phase of wireless charging, allowing for freeform device placement of two Qi-enabled devices as well as an Apple Watch.
After missing its early 2018 launch window, Apple's Dan Riccio, then SVP of Hardware Engineering, emailed TechCrunch nearly a year later: "After much effort, we've concluded AirPower will not achieve our high standards and we have cancelled the project".
This marked an unprecedented move for Apple since this would be the first time in history that the company would cancel an already-announced product. Arguably the cringiest aspect of this failed launch is former SVP of Product Marketing Phil Schiller remarking of AirPower at its launch event, "This is not possible with current standards but our team knows how to do this".
Self-proclaimed coffee connoisseur and tech enthusiast Brahm Shank is captivated by the impact of consumer tech: "It's profoundly moving when people discover that the phone in their pocket or the tiny computer on their wrist has the power to enrich their lives in ways they never imagined." Apple, Inc. and its unique position at the intersection of technology and the creative arts, resonates deeply with Brahm and his passion for helping people unleash their potential using technology. Over the years, Brahm has held various podcasts - including famed technologist David Pogue of The New York Times on topics such as Big Tech and digital wellness.