The currently most powerful Android smartphones on AnTuTu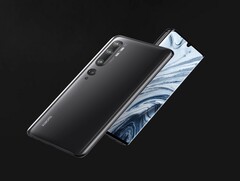 AnTuTu is one of the most popular smartphone benchmarks. When teasing new devices, the manufacturers are happy to refer to a particularly high AnTuTu score. But how exactly is the current top 10 at AnTuTu equipped and which smartphone is ranked first? Here is a list.
While the English-language AnTuTu website still lacks newer models for February 2020, the current ranking of the best performing Android smartphones in the latest benchmark version can only be looked up on the Chinese website. Newly announced smartphones are not included in the ranking, the devices must already be available.
The Xiaomi 9 Pro falls just short of the Top10, the Realme X2 Pro takes the 10th place. In 9th place is the smartphone, which still officially holds first place in the listing of the English-language page with version V8 of the benchmark - the ROG Gaming-Phone 2. All of the following models were able to overtake the former leader:
The V30 Pro 5G from the Huawei subsidiary Honor is in 8th place. By the way, a Huawei smartphone is not in the Top10, after all, only the Lite version of the P40 was announced so far. The Mate 30 Pro 5G is currently in 16th place.
The NEX 3 5G from Vivo, which has been available since September last year, is a proud achievement in 7th place. The OnePlus 7T and its Pro variant are in 5th and 6th place. 4th place belongs to Vivo with the iQOO Pro 5G.
The Top 3 is also opened by Vivo and their iQOO Neo 855. The first two places, however, belong to another manufacturer, namely Xiaomi. The Mi 10 takes second place, while the Mi 10 Pro comes in first.