Xiaomi Mi 10 and Mi 10 Pro are back in stock, but only in batches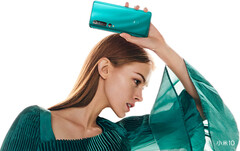 The Xiaomi Mi 10 and Mi 10 Pro are in high demand at the moment, with the first two batches of handsets selling out almost instantly. After selling around US$28.5 million worth of units in under a minute, Xiaomi has now announced the next dates and dealers which will be selling the Mi 10 and Mi 10 Pro.
As could have been expected, the demand for the Mi 10 and Mi 10 Pro has been insane. Xiaomi sold almost US$28.5 million worth of stock in a minute, with the second flash sale selling out in out in 55 seconds. While there is still no word yet on when the Mi 10 series will make an appearance in Europe or elsewhere, Xiaomi has confirmed the dates of the next set of flash sales.
The Mi 10, for instance, went on sale today at 10:00 CST. Predictably, that flash sale has already sold out, too. According to Mi.com, the next flash sale will occur on February 28 at 10:00 CST. Meanwhile, the Mi 10 Pro will be available again on February 25 at 10:00 CST.
Both devices will be available to purchase from Xiaomi directly, along with on JD.com, Suning and Tmall. Xiaomi has not provided any quantities for the next flash sales. Hence, if you are after a Mi 10 or Mi 10 Pro before the end of the month, then we would recommend having the appropriate product listing open well in advance of the next 10:00 CST flash sale.