Xiaomi Black Shark 3 gaming phone specs leak out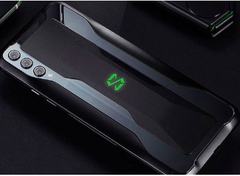 3C spilled the beans about the 5G certification and the inclusion of a 65 W charger, then Xiaomi confirmed the 65 W fast charging feature also revealing that the Black Shark 3 includes a 5,000 mAh battery that can be fully charged in 38 minutes. Other rumored features include a variable refresh rate 2K dynamic display, up to 16 GB of LPDDR5 RAM and an overclocked Snapdragon 865 SoC.
The popularity of gaming smartphones has already risen to a point where even Lenovo is readying a Legion handheld. As one of the first companies to offer a gaming smartphone, Xiaomi is also planning to update its Black Shark lineup, and rumors have it that the gen 3 model is very close to an official reveal. As far as specs are concerned, not much is confirmed for the Black Shark 3, but a recent leak from the 3C certification site prompted Xiaomi itself to reveal the battery capacities and wattage.

The initial 3C leak mentioned that the Black Shark 3 would feature 5G capabilities and a 65 W charger. Immediately after, Xiaomi's BlackShak account on Weibo made a post that essentially confirms the handheld will feature the 65 W fast charging capabilities, and it also reveals that there will be a 5,000 mAh battery fully chargeable in 38 minutes. That is about it for the official specs. Now, digging into the rumored specs, according to MySmarPrice, the upcoming gaming handheld will get a variable refresh rate display with 2K dynamic resolution. This means that users can cycle through 60 Hz, 90 Hz and 120 Hz rates, lowering the power consumption when needed. It should also integrate 12 to 16 GB of LPDDR5 RAM and the SoC of choice will most likely be the Snapdragon 865 flagship with an overclocked build.

Xiaomi is expected to release the Black Shark 3 this March for the Chinese market, with the international release scheduled for mid-2020.